You are here: The Parent Champions National Network
Impact of the Parent Champions programme
For over a decade, the Parent Champions programme has transformed the lives of families across the country as well as the lives of Parent Champions volunteers.
Last year, Parent Champions supported over 20,000 parents. 6,500 two year olds took up a free childcare place thanks to the help of a Parent Champion.
• Our peer to peer model is well-established and proven to be effective at raising parents' awareness of the benefits and availability of local services, such as free early education entitlements - parents are more likely to trust other parents
• The model is adaptable can lend itself to a variety of messages and behaviour changes to meet your local needs
• Low cost method of spreading information and increasing take-up of services, particularly to families who are more likely to miss out
• The National Network of 43 Parent Champions schemes provides opportunities to share best practice, get a national profile, gather national parent voice to campaign and lobby for policy change
• High quality resources and accredited training to build volunteers' skills to help them be successful Parent Champions and improve employability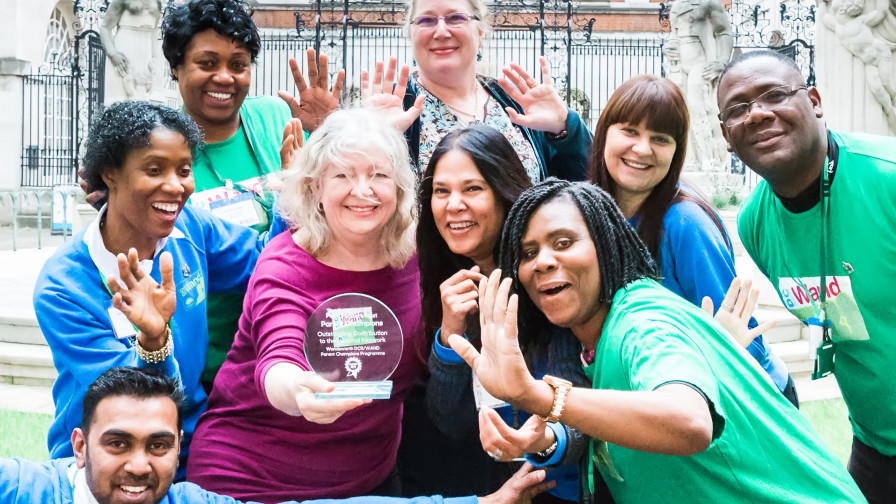 Parent Champions conference and awards 2020
The Parent Champions conference is held every year to celebrate the achievements of Parent Champions and learn from their experiences.
The Parent Champions programme is supported by