You are here: Privacy statement
breadcrumb navigation:
Home

/

Privacy statement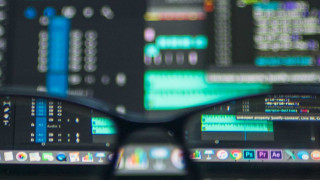 Information we collect from you directly
What we collect
We collect information from you directly when you fill in a web form on our website. This may include your name, job title and organisation, contact details, and the content of your query or request to us. If you are a member of NAFIS (the National Association of Family Information Services) we collect information from you in order to set up your NAFIS account.
How we use the information
We use the information we collect from you in web forms only for the purpose for which you gave it to us. This includes:
Responding to your query or comment, if you send us an enquiry or case study form
Booking you onto an event, and communicating with you about that event, if you fill in an event registration form
Signing you up to our newsletter, if you fill in our newsletter form 
We may also use your personal information to invite you to take part in research or evaluation to improve our services. 
In the case of queries or comments, or event bookings, we will delete your data when we have dealt with your request. If you sign up to our newsletter, we will retain your data unless you ask us to delete it, or unsubscribe from the newsletter.
We will not share your data with anyone else unless you give us specific consent, or unless we are required to by law.
Information we collect from you indirectly (cookies)
What we collect
We use standard cookies collected through Google Analytics. Which collect information such as your IP address, browser type, and language your browser is set to. For NAFIS members, we track how often you sign in to the website and what activity you carry out there (such as downloading documents).
How we use the information
We use the information we collect through cookies to improve our website. For NAFIS members, we use this information to make sure the resources we offer you are as relevant as possible.
Controlling your personal information
If you would like to turn off cookies, you can do so in your web browser settings. Please note that doing so may reduce the functionality of the website for you. Please note that we do not control the privacy or cookie policies of websites which link to our website, or websites which we link to.
If you would like to view, change, or delete the information we have collected about you through our website, or through any other means, please email info@familyandchildcaretrust.org.
Further information
For more information on any aspect of this policy or on how we process your data, please contact info@familyandchildcaretrust.org.