Coram Family and Childcare works to make the UK a better place for families by bringing together what we learn from our on the ground parent-led programmes and our research to campaign for solutions that parents want and need. We focus on childcare and early years to make a difference to families' lives now and in the long term.
We are now part of the Coram group, which is committed to improving the lives of the UK's most vulnerable children and young people. You can find out more about Coram by visiting their website www.coram.org.uk

Our vision is a society where all families are well-supported and have genuine choices about their lives. Our mission is to make the UK a better place for families, achieving positive change for children via parent-led solutions.
Our approach is to listen, innovate, advocate and support, in order to achieve long lasting change for all families. We focus particularly on those who face disadvantage or multiple challenges, including social exclusion, precarious work conditions and poverty. Our on-the-ground programmes and services with parents and providers inform our research and campaigning priorities. In turn, our research produces evidence and insight that informs our work with families, policy makers and providers.
We focus most of our efforts on the early years, particularly childcare and early years education, as research shows that this is the most critical period for ensuring children grow up to live healthy and happy lives. Childcare is part of our infrastructure, as vital as the roads and railways in enabling our country to run. It enables parents to work, raising family incomes and providing employers with a reliable workforce. High quality childcare boosts children's development, setting them up to achieve at school and beyond. Our annual Childcare Survey is the definitive report on whether there is enough childcare and what it costs in the UK.
We work with local authorities, schools and providers of family services to support and train them to deliver government initiatives and improve their quality of provision. We run a range of parent- led programmes aimed at providing support for parents. Our research reveals new insights and helps us formulate innovative policy solutions to ensure families are supported and have genuine choice.
We are a flexible, dynamic and exciting organisation, delivering innovative approaches to improve the lives of UK families.
Our parent-led programmes
We run a range of parent-led programmes aimed at providing support for parents in the everyday but not-always-easy job of being a parent. Many of these focus on supporting parents to build the extended support networks that other parents can take for granted. 

Our research and campaigns
Our research and advocacy focuses on making Britain as supportive of fulfilling family lives as possible, and on holding central and local government to account for doing all it can to remove barriers for families. 

By revealing new insights into family life in the UK and formulating innovative solutions, our research aims to push the envelope on how families are supported in the UK. One of our flagship research projects is an annual survey of childcare costs, providing government, parents and charities with a reliable indicator of what's happening to the cost of childcare in Britain.
For general enquiries, please call 020 7239 7535 or email info@familyandchildcaretrust.org.
Unfortunately we do not provide a helpline or advice for individual families and we cannot reply to requests for this type of support. If you are looking for childcare or advice about finding childcare please use our childcare finder.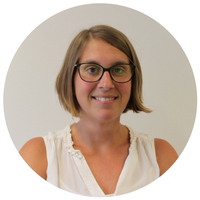 Ellen Broomé, Associate Director
Ellen has worked for the Family and Childcare Trust since 2014 and been Chief Executive since June 2017. Ellen has been instrumental in securing more support for parents with childcare costs and leading a Parliamentary Inquiry into Childcare for Disabled Children. Ellen is a leading voice for families, parents and childcare, and makes a demonstrable difference to policy on families and childcare in the UK.
Previously, Ellen was Director of Policy and Public Affairs at the Children's Society. During her time there, she secured significant concessions to the Welfare Reform Act and the 'benefit cap' and led the organisation's campaign for free school meals. The campaign led to the introduction of free school meals for all children in infant school. She has also worked for the National Autistic Society, in the private sector for Hill & Knowlton and in Parliament. Ellen started her career as a secondary school teacher.
Follow Ellen on Twitter @EllenBroome.
Our annual review is a record of our achievements over the past year, providing details on our funders, staff and members of our trustee board.
Coram Family and Childcare was formed when the Family and Childcare Trust joined the Coram group of charities in 2018.
Family and Childcare Trust annual reviews:
Family and Childcare Trust
Family and Childcare Trust
Family and Parenting Institute annual reviews:
Job opportunities
All available jobs and internships will be posted here as and when they arise throughout the year.
The benefits of working with Coram Family and Childcare include generous annual leave, pension contributions, employee assistance programme and membership of Better Bankside offering discounts and promotions in the local area. 
Please be aware that we do not accept applications submitted through agencies.
No results found for the specified category
Coram Family and Childcare is committed to ensuring that we pay our staff fairly and in a way which ensures we attract and retain the right skills to have the greatest impact in delivering our charitable objectives.
In accordance with the Charities SORP, the Companies Act 2006, and the Charities Act 2011, Coram Family and Childcare discloses the following:
* All payments made to Trustees (no Trustees receive 'pay' although they are entitled to claim for appropriate expenses)
* The number of staff in receipt of more than £60,000 (in bands of £10,000)
* Pensions and other benefits
In addition, Coram Family and Childcare has considered the recommendations set out in the NCVO 'Report of the Inquiry into Charity Senior Executive Pay' published in April 2014, and has followed these where appropriate.
Coram Family and Childcare has a Pay Strategy and Policy which provides a framework within which decisions about pay and remuneration for the organisation can be made. The policy is reviewed annually by the Finance, Risk and Audit Committee (FRAC) in order to ensure that the content remains appropriate, conforms to current employment legislation and enables staff to understand how decisions are made. The implementation of the pay strategy is the responsibility of the Board upon recommendation of the FRAC.
The main responsibilities of the FRAC, in relation to pay strategy, are:
* Annual review of the pay grades to ensure that Coram Family and Childcare salaries remain competitive, within budgetary constraints
* In conjunction with the Chair of the Board, to determine the remuneration package of the CEO
* Make a recommendation to the Board for the annual percentage increase in the payroll for all staff (which can be zero) taking into account RPI as at 31 December in the previous year
* To consider, and recommend as appropriate, any pay awards outside of the annual review and budget-setting processes, as recommended by the CEO
* To review and determine the pension arrangements
* To ensure that contractual terms on termination are fair to both the individual and the charity, that poor performance is not rewarded and a duty to mitigate loss is recognised
Our remuneration policy
How we decide how much we pay our staff
The objective of the policy is to ensure that the CEO and staff team are provided with appropriate incentives to encourage enhanced performance and are, in a fair and responsible manner, rewarded for their individual contributions to the success of the charity. The appropriateness and relevance of the remuneration policy is reviewed annually including reference to comparisons with other charities ensuring Coram Family and Childcare remains sensitive to the broader issues, eg. pay and employment conditions elsewhere.
We aim to recruit, subject to experience, at the lower to medium point within a pay band, providing scope to be rewarded for excellence. We do not employ interns without pay and we pay the London Living Wage for all staff.
Delivery of Coram Family and Childcare's charitable vision and purpose is primarily dependent on our staff, which is the largest single element of charitable expenditure. In 2015 - 16 Coram Family and Childcare awarded staff a 1 per cent cost of living uplift in salary. One member of staff earned more than £60,000 in the year. Further information on pension arrangements and on the salary costs for the year with comparisons to the previous year are presented in the notes to the 2013 - 2015 financial statements in note 6 on page 17.

Sign up to our newsletter
Get the latest news, research and resources from Coram Family and Childcare.