You are here: Become a Parent Champion
Who are Parent Champions?
The Parent Champions programme is based on research that parents are more likely to trust other parents than professionals when chosing childcare. Parent Champions are parent volunteers who give a few hours a week to talk to other parents about the local services available to them. By sharing their own experiences of using a local service for their children, Parent Champions can build trust with other parents, put to ease any worries parents may have and encourage parents to make the best of the help available to them and their children. Parent Champions help parents find the jigsaw pieces they need to complete the picture.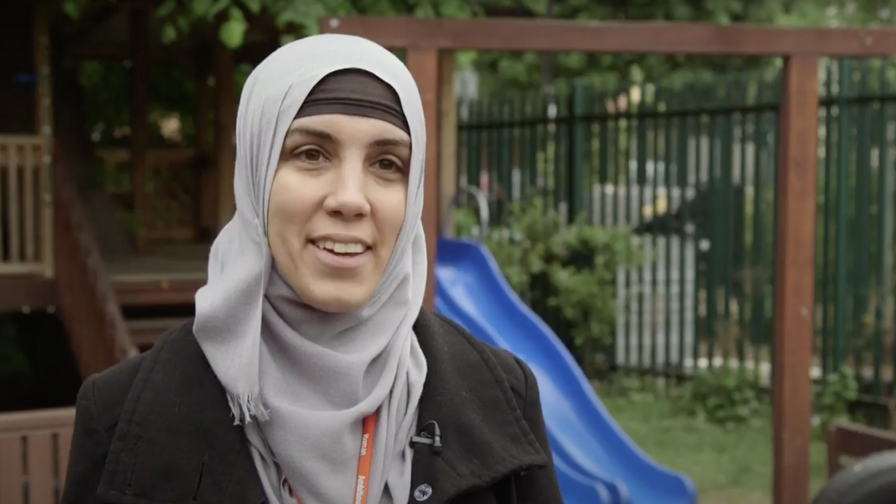 What do Parent Champions do?
After some training, you will be able to direct parents to the organisations that could best help them, like a local children's centre or a Family Information Service. By connecting parents with the local services that can help, you will be making a vital contribution to the lives of families you come across and to your wider community. Here are some things you can expect to do as a Parent Champion:

Builds your confidence and transferable skills

Provides access to training and employment

Provides opportunities for you to give back to your community

Make close friends working within a team of like-minded people
Benefits for my community
Raises parents' awareness of childcare and local family services, including those from minority groups

Increases access to childcare for under 5-year-olds

Helps shape family services in your local area
Parent Champion
Plymouth
"I volunteered to be a parent champion because I know first-hand how wonderful but equally challenging and isolating being a parent can be. The children's centres are so inclusive and provide many services and a lot of support. I want to help to make sure that all parents and carers are aware of how to access what is available to them in their local area."
Parent Champion
Liverpool
"It's totally different talking to someone who's been through it, rather than just someone on the phone calling you to use a service in children's centre. They know we are mums and  parents ourselves promoting the services and the mums and dads tend to trust us."
Parent Champion Coordinator
Derby
"The scheme is really taking off. At one event we attended, the Mayor was there and we took the opportunity to tell her about the scheme and she met a Parent Champion."