You are here: Parent Champions have a vital role to play in a changing childcare system
breadcrumb navigation:
Home

/

Parent Champions have a vital role to play in a changing childcare system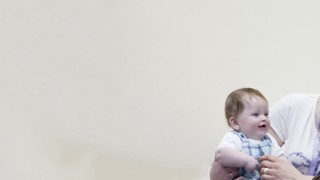 Parent Champions have a vital role to play in a changing childcare system
By Justin Irwin, interim chief executive
14 March 2017
Being a parent in the UK has meant different things across different periods of time. While the challenges of being a parent may differ from generation to generation, how we as a society support parents has also been changing.
When the Family and Childcare Trust's predecessor, the Daycare Trust, was established in 1986 it was still common to find prominent newspapers sounding the alarm about the harm that would be posed to children's development if mothers were to use childcare and go to work. It wasn't until as recently as 2004 that a study by the Department for Education revealed conclusive evidence showing that early education in the UK improves children's outcomes and put to rest any doubts about the importance of supporting parents, particularly mothers, with access to childcare.
More and more parents find themselves raising their children without the traditional support networks from parents or grandparents. For many, help from extended family members who live a short walk or drive away is not readily available as families can be spread out across the country or between different countries, and grandparents tend to be in work longer under a rising retirement age. In addition, economic changes have meant that parents often want or need to work more hours to provide a decent standard of living for their family.
Fortunately, however, new support for childcare has been established and is growing. This is something we have campaigned for vigorously. This year, the government will be expanding the 15 hour free childcare offer to 30 hours for three and four years with working parents. The roll out of tax free childcare this year will mean that working parents can also get additional support towards the childcare costs. The Government is currently making a record-breaking level of investment into the UK's childcare system.
However, we know that getting support in place is only half the battle – making this support easy to understand and find for parents is just as important. In a study we released in January this year, we found that one third of local authorities in England didn't provide basic guidance for parents about accessing childcare for children with disabilities, despite requirements for them to do so. Just half of local authorities had a directory of local childcare listings available for parents that included information from local providers about the services and support they provided.
The challenge of bridging the gap between parents and the support networks available to them is where the Parent Champions come in. We introduced the Parent Champions programme in 2007 based on evidence that word-of-mouth was parents' most important source of information on childcare.
Parent Champions are parent volunteers who give a few hours a week to talk to other local parents about childcare and other family services available to them. Being parents themselves, Parent Champions are able to share their own positive experiences in a trusted and informal way. The programme has grown to 49 schemes across England with over 400 volunteers reaching over 15,000 families.
For the past decade, Parent Champions have been filling information gaps. Parent Champions have been particularly successful in reaching disadvantaged or isolated parents and connecting them with the childcare support they need. In the past year alone, hundreds of parents told us that their conversations with Parent Champions directly led to their child accessing a childcare place, boosting the child's learning outcomes and supporting parents.
We know that parents with children with disabilities can face particular struggles when looking for childcare. A group of Parent Champions in Wandsworth was able to more than double the number of children signed up to their local disabled register, helping them get better access to the information and support they need to access local childcare and other family services.
Today, we're holding our fourth annual Parent Champions conference and awards to celebrate the contributions made by Parent Champions across the country. We'll be joined by Parliamentary Under Secretary of State for Women, Equalities and Early Years Caroline Dinenage to hear and learn directly from Parent Champions about their experiences.
I want to say a big thank you to everyone who took time to nominate people for awards this year, to all our Parents Champions and coordinators, and not least our local partners who have worked with us to deliver a programme of work we can all be very proud of.
As parents look to a rapidly changing and complex childcare system for support, the Parent Champions will have a vital role to play in the year to come, supporting parents to access the childcare they need.
You can keep up with today's event by following us and the #PCawards17 hashtag on Twitter.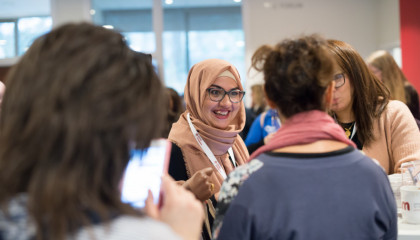 Connecting with families in a meaningful way, the value of parent voice and coproduction.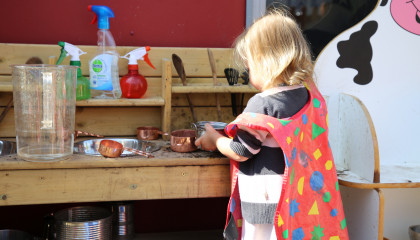 Why do some children miss out on early education, and what can be done to help?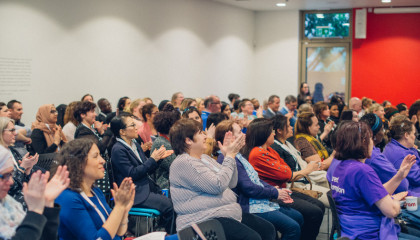 We were blown away by the quality of the nominations we received and the impact that Parent...
Sign up to our newsletter
Get the latest news, research and resources from Coram Family and Childcare