You are here: Ground-breaking kinship carers project has supported over 500 families
breadcrumb navigation:
Home

/

Ground-breaking kinship carers project has supported over 500 families
Ground-breaking kinship carers project has helped over 500 families
By Megan Jarvie
02 May 2017
At times, life can be tough for any parents or carers. And sometimes something as simple as a cup of tea and a chat with someone who understands can make all the difference in being able to take on the challenges that come from bringing up children.
Some families face bigger challenges than others. 150,000 children are currently being brought up by their grandparents or a family member other than their parents. Kinship care can be a fantastic opportunity to give children the support they need to thrive, but it's not easy. Kinship care is often the result of parents no longer being able to look after their children, perhaps because of bereavement, drug or alcohol abuse, domestic violence, imprisonment or other traumatic experiences. This is a lot for children and grandparents to deal with.
In the North East of England, where there is the highest prevalence of kinship caring in the country, work is going on to help support families in this situation. The Relative Experience project recognises that the most effective support can come from having the space to talk and to be heard. The project provides wraparound support through project workers, befriending and support groups. Kinship carers often work with the project in several different ways: they might come in to contact with a project worker first, then have a befriender, go to a support group and then finally volunteer to help others. Project workers are there to help families in crisis find the help they need – such as help with benefits or getting charity grants to pay for beds. 
Volunteers, often kinship carers themselves, are trained to offer peer support to other families. They are then matched with families in the local area to whom they provide ongoing support. They provide a listening ear, talking through the different challenges the families are facing, and can help kinship carers to find the confidence to cope.
So far, over 500 kinship carers have been supported through the project. Feedback from the work so far suggests that this model has been priceless to both the volunteers and the families they are supporting. The volunteers talked about building up their skills and being able to use their own experiences to help others.
The families being supported talked about what a relief it provided to have someone to talk to, particularly when they have difficult issues to deal with such as ongoing court proceedings deciding who would care for the children.
The project has also set up 16 support groups where carers can come together to meet people in similar situations and talk through some of the issues they are facing. These groups have helped families to realise that they are not alone – and that there are many other people in similar situations. Some groups have helped recognise things that aren't working for families and campaign for change in the local area.
Relative Experience has also put kinship care on the map in the North East. The project has empowered kinship carers to speak up and demand that policy makers, including local politicians and local authorities, hear what they are saying and act on it.
This work has been led by Grandparents Plus, along with Family Lives and us here at Family and Childcare Trust. It has broken new ground in showing just how effective it can be to bring together kinship carers to provide structured support to each other. It's also highlighted the massive need among kinship carers across the country for more local support.
If you would like to know more about setting up a Relative Experience programme in your area, or to find out more about existing services for kinship carers, contact Grandparents Plus at  info@grandparentsplus.org.uk. The Grandparents Plus advice line – 0300 123 7015 – is also available to offer advice and support to kinship carers nationally, more information can be found at www.grandparentsplus.org.uk.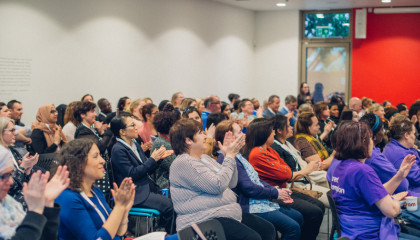 Nominations are now open for the NAFIS Awards 2021.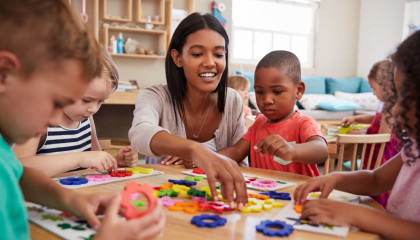 In this blog, Megan Jarvie sets out three urgent issues that the Spending Review needs to...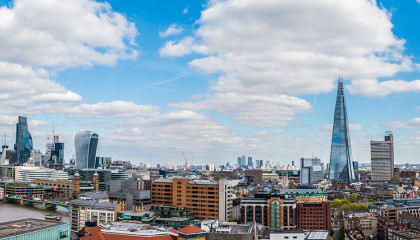 Coram Family and Childcare is delighted to announce the appointment of Alex Brace as the next...
Sign up to our newsletter
Get the latest news, research and resources from Coram Family and Childcare