You are here: Tea with the Queen and other things that make volunteering worth it
breadcrumb navigation:
Home

/

Tea with the Queen and other things that make volunteering worth it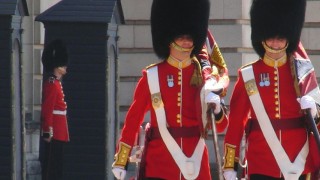 Tea with the Queen and other things that make volunteering worth it
Emma Ackerman, Head of Programmes
07 June 2017
So what is the Queen's garden party and how did our volunteers and staff get there?
Every year, the Queen welcomes over 30,000 guests to spend a relaxed summer afternoon in the beautiful gardens of Buckingham Palace or the Palace of Holyroodhouse. Garden parties are an important way for the Queen to speak to a broad range of people from across the country, all of whom have made a positive impact in their community.
Getting ready to meet the Queen
In recognition of the Family and Childcare Trust's contribution to making the UK a better place for families, we were invited to nominate four guests to the party. We could not think of a better way of honoring the fantastic work of our Parent Champions and Young Dads Collective than inviting some of them to come with us to the garden party. The day would certainly be one to remember.
Dressed to impress, we arrived in our finery and proudly walked through the front gates of Buckingham Palace, across red carpets, through the lower rooms of the palace and out into the magnificent gardens. We walked across the grounds among people from different walks of life, including diplomats, admirals, religious and community leaders and charity workers. After our walk we then settled back into the main lawn where a military band announced the arrival of the Queen. She walked along a corridor of guests, stopping to talk to some.
Sitting in the Queen's back garden is surreal
At each garden party, around 27,000 cups of tea, 20,000 sandwiches and 20,000 slices of cake are consumed and it certainly did not disappoint. Alongside our cucumber sandwiches we also had strawberry shortcake and ice cream. As we sat together in the mid afternoon, I asked our volunteers how it felt to be there and what it meant to them.
"It's so surreal to be sitting in the Queen's back garden, I often miss out on special occasions and events as a parent of three children, one with a disability" said Faustina, one of our Parent Champions.
As a Parent Champion, Faustina volunteers her time to meeting and speaking with parents from her local area about the services available to them, particularly services to support families with children with special needs and disabilities. A parent herself whose been through it, Faustina has worked with her fellow Parent Champions in Wandsworth to help many parents learn about and sign up to the local Disabled Children's Register.
"Being here makes me feel proud and want to work even harder" she says.
Making it all worthwhile
"It's been a blast. I loved walking through the downstairs rooms, it looked like a museum. I'd like to cartwheel on the perfect lawn, its all so well kept. The experience as a whole is like nothing I'm used to. Most people in London don't even have gardens," Anthony tells me.
Anthony is a young dad and a member of the Young Dads Collective (YDC). As a member of the YDC, he works to reduce levels of poverty and isolation experienced by young dads aged 25 and under by delivering a range of parent-led training and consultancy services to organisations who aim to support young dads.
Having joined the YDC three years ago, Anthony is our longest standing member. I've seen him grow alongside the YDC into a very skilled presenter; speaking from his direct experience to professionals about best practices they can adopt to better engage young dads.
"It makes me feel like all the work is worthwhile. It's a privilege," Anthony says.
We sat listening to the bands play and then our day was bought to an end as the national anthem was played signalling that it was time to go home. It was a day like no other and a time to feel proud of the work that we do.
Learn more about the Parent Champions programme and how we can help you setup a free local scheme or how you can volunteer. Learn more about the Young Dads Collective.
From left to right, YDC Project Assistant Ruben, Parent Champion Faustina, YDC Member Anthony, Head of Programmes Emma

Queen Elizabeth greeted the guests attending her garden party

Enjoying tea at the Queen's garden party

The grounds and beautiful weather made for a lovely day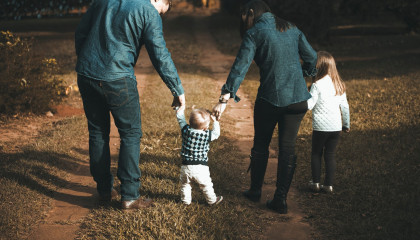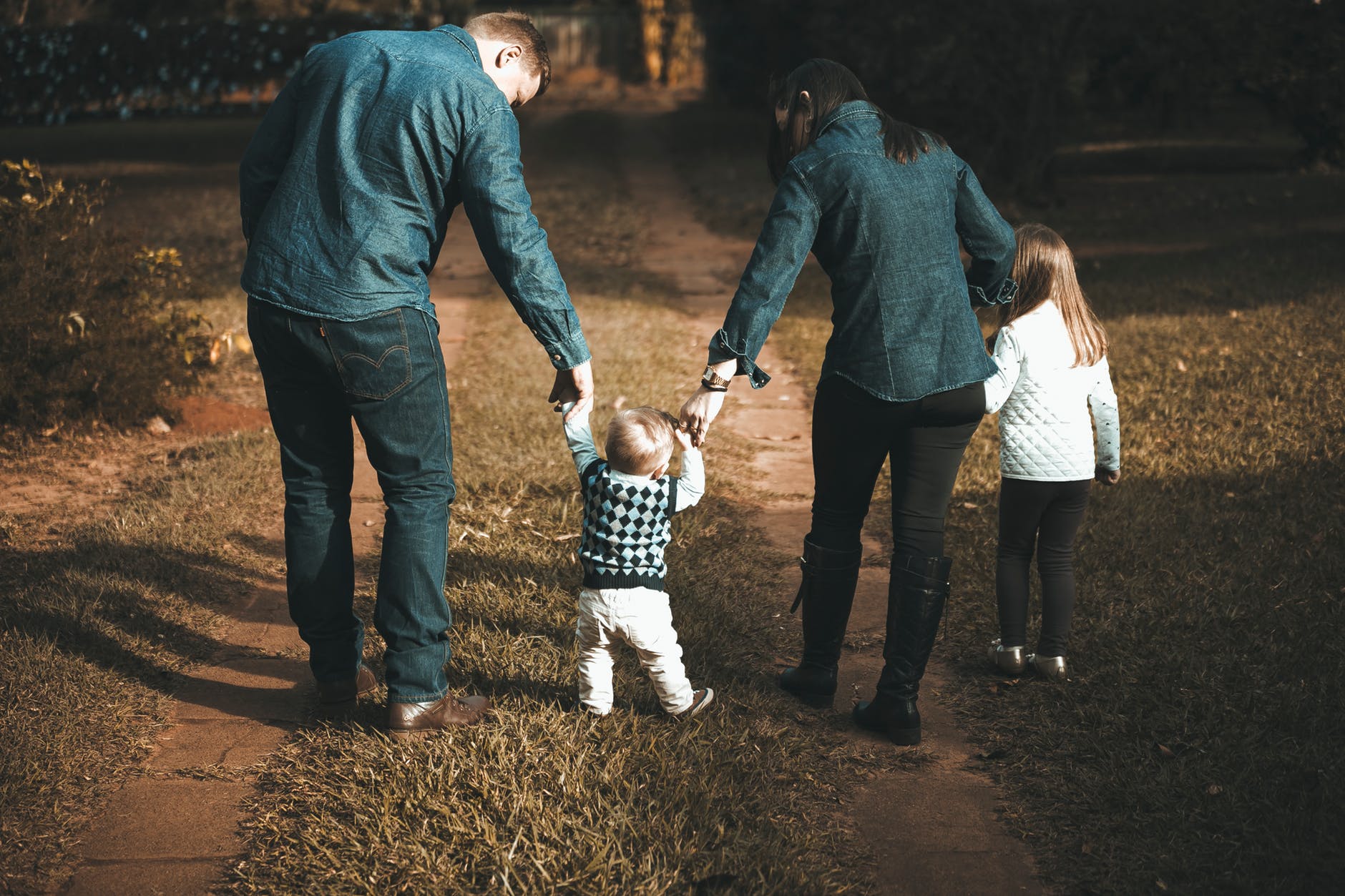 Our new project, supported by the National Lottery Community fund, will support eight groups...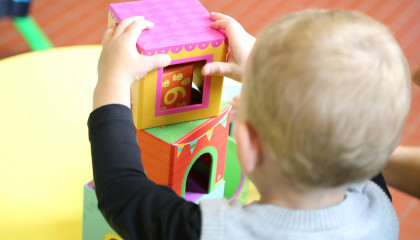 Guest blog from Anita Abram, Suffolk County Council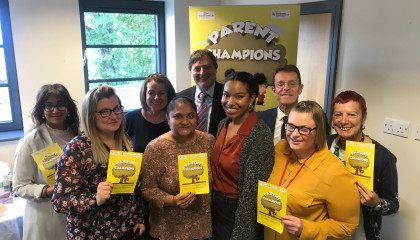 Sign up to our newsletter
Get the latest news, research and resources from Coram Family and Childcare