You are here: NAFIS Conference 2016
breadcrumb navigation:
Home

/

NAFIS Conference 2016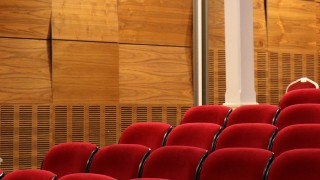 The NAFIS Conference 2016 took place on Monday 3 October 2016.
The annual NAFIS Conference is a platform for Family Information Services to connect with key policy makers, civil servants and digital partners in the field of childcare and family information services.

Summary of the day
We were delighted to welcome delegates and speakers to the NAFIS Conference 2016.
Delegates heard from all three government departments involved in the childcare agenda. The Department for Education was represented by Christina Bankes, who gave a fascinating update on the 30 hours childcare offer. Sarah Radford and Emma Blackburn from HM Revenue and Customs provided information on Tax Free Childcare, including an especially interesting segment on how it interacted with other benefits and is suited to the self-employed. We also heard from Sharon Blackburn and Steve Perry who were able to tell us more about the rollout of Universal Credit from the Department for Work and Pensions.
The day also featured considerable variety. Providing a well-received speech on innovation was Lucy Gower from Lucidity, and the afternoon saw delegates choose from a trio of workshops. These included resilience training from Desiree Ashton of the Wellbeing Project, and two social media workshops from Buckinghamshire Family Information Service and Vision ICT, both of which provided new ideas and an opportunity to share best practice.
Finally, Carole Ward, Chair of NAFIS, presented Families First Quality Awards to Trafford, Surrey and Norfolk FIS.
NAFIS members can access the slides presented at the conference on the NAFIS Facebook group. 
Sharon Blackburn, Department for Work and Pensions, and Carole Ward, Chair of NAFIS (from left to right)

Sarah Radford, HM Revenue and Customs talks about Tax-Free Childcare

Christina Bankes, Department for Education, speaks about the 30 hours childcare offer

Exhibitors at the 2016 NAFIS Conference included Open Objects and the Young Dads Collective

One of three workshops held at the conference

Surrey Family Information Services presented the Families First Quality Award

Trafford Family Information Service presented the Families First Quality Award

Norfolk Family Information Service presented the Families First Quality Award
What our attendees said about the conference
Tina Ironside
Dorset FIS
"A very good conference covering pertinent issues for FIS. The morning speakers were very useful and it was the right time to cover these important topics."
Ruth Newell
Families Information Direct (FiND), London Borough of Redbridge
"The NAFIS Conference 2016 was one of, if not the best NAFIS conference to date - and being in CIS/FIS for 12 years I've been to a lot! The organisation was excellent. I'd also like to take the opportunity to thank you for this and all the other support you offer us over the year. I look forward to attending next year!"
Nikki Wood
Calderdale CYPS
"Thank you - another enjoyable day. Always look forward to this event!"
About NAFIS
The National Association of Family Information Services (NAFIS) is a national membership organisation meeting the needs of local Family Information Services and providing a national framework, quality standards and best practice. Set up in 1992 and operated by the Family and Childcare Trust, the majority of Family Information Services in England are members of NAFIS.