You are here: Share your experience
breadcrumb navigation:
Home

/

Share your experience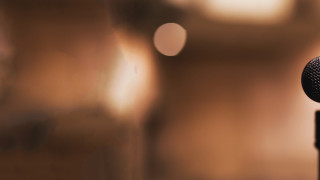 Your experience can help us help families across the country
Are you a parent who has struggled to find childcare for your child? Or a childcare provider who has tried a new approach to supporting parents and children? We want to hear your story.
The Family and Childcare Trust aims to make the UK a better place for families. To make this happen, we want to hear from from you. Whether you want to help inform our research, encourage best practice by example or build momentum in the press with us, we are keen to hear your story.
You can share with us any experiences you think may be relevant to the issues we campaign on. Check below to see the themes that we are particularly keen to hear about at the moment.
To share your experience with us, please complete the form below. If you are not sure if your experience may be relevant to our work, please get in touch with Mark Bou Mansour, Communications and Campaigns Manager, at mark@familyandchildcaretrust.org for a chat. We will not publically disclose your experience without your permission, in line with our data protection and security policies. 
Themes we are focusing on:
Supporting development
Childcare providers, early years professionals
We want to hear from people who work with young children about any innovative ideas you have used to support children's learning and development, particularly social and emotional development.
Why did you decide to make a change?
What did you do, and what difference did it make?
We're interested in large and small scale projects run by any type of childcare provider, in the UK or overseas.
Finding the right childcare
Parents and carers
We want to hear from parents and carers about your experience of finding the right childcare for your family. This includes early years childcare, after school and holiday care.
Did you find it difficult to find the childcare you need?
Have you changed your work patterns because of childcare?
We're particularly interested to hear about childcare for children with disabilities or additional needs. How did you find the right care, and how well does your provider meet your child's specific needs?
Making childcare easier to afford
Local authorities, childcare providers
We want to hear from people who manage and organise childcare about work you've done to make it easier for parents to find or pay for childcare in your local area. We're particularly interested in examples which could be helpful to other local authorities.
What did you aim to do?
What were the results, and what challenges did you have to overcome?
We're interested in hearing about activities that went well - but also ones which didn't quite work or where you had to make changes as you went along.