You are here: Parliamentary inquiry into parenting and social mobility
breadcrumb navigation:
Home

/

Parliamentary inquiry into parenting and social mobility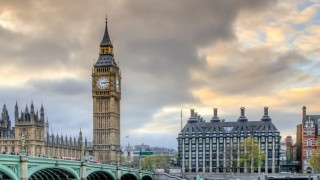 Parliamentary inquiry into parenting and social mobility
Following the conclusion of the Parliamentary Inquiry into Parenting and Social Mobility, the final report was launched at a parliamentary reception on 23rd March 2015.
In early 2015, the All Party Parliamentary Groups on Parents and Families, and on Social Mobility, came together to conduct a cross-party Parliamentary Inquiry into the key issue of parenting and social mobility, focussing specifically on the potential for enhancing parenting support.
To ensure the best possible understanding of the current landscape, and of the most pressing challenges, the Inquiry brought together witnesses from broad professional backgrounds with extensive experience of this area.
The Inquiry's panel consisted of cross-party parliamentarians from both Houses of Parliament:
Annette Brooke MP
The Bishop of Durham
Meg Hillier MP
Baroness Howe of Idlicote
Jeremy Lefroy MP
The Earl of Listowel
Jack Lopresti MP
Baroness Morris of Yardley
Lord Northbourne
Baroness Tyler of Enfield (Chair of the Inquiry)
With the Inquiry now concluded, the report found that:
Parenting is a key factor in determining a child's life chances, with successful parenting support programmes able to contribute strongly to improving social mobility.
Parenting support is fragmented across the UK with little leadership from national government.
The female dominance of the early years workforce has led to engagement with families being designed and implemented that best suit the environmental preferences, language and personal circumstances of women, often causing men to be alienated.
There can be stigma attached to parenting classes, but this can be overcome with the promotion of parenting advice becoming the norm.
Parenting support is all too often focused on parental behaviours and techniques rather than the quality of the parents' relationship and the impact this has on a child's life chances.
In response to these findings, the Inquiry is now calling on government to:
Develop and implement a national parenting support campaign, based on locally designed trials, and based on national – local partnerships and for roll out as funding allows.
Create a Minister for Families, to work across government departments on policy areas that impact on families.
Strengthen the 'Family Test' to promote strong family relationships and support parenting skills.

Sign up to our newsletter
Get the latest news, research and resources from the Family and Childcare Trust.