You are here: NAFIS Conference 2022
breadcrumb navigation:
Home

/

NAFIS Conference 2022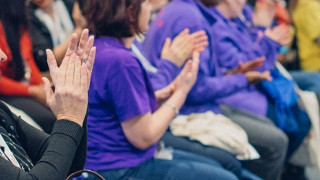 The NAFIS Awards are an annual event designed to recognise the excellent work of Family Information Services around the country and to celebrate their remarkable contributions to local communities.  
This year's winners will receive a certificate, a press release and a trophy to display in the FIS. 
The awards ceremony will be held at the end of the NAFIS conference on 2 November. They will be judged by Parent Champion volunteers.
We are asking NAFIS members and conference attendees to nominate FIS that they think are particularly impressive in the following categories:
Best Local Offer 
Best Directory 
Best Promotion of Two Year Old Funding 
Best Engagement with Local Community 
For more information about the categories, please read the information pack and nomination form. Please note you can nominate your own FIS, or another FIS who you think is demonstrating excellent practice. 
If you would like to nominate a local authority, please submit the nomination form along with any supporting documents, to info@coramfamilyandchildcare.org.uk.  The deadline has been extended until Thursday 20 October. We look forward to receiving your nominations. 
Good luck everyone and see you in November!